Daily Candy Kids

DIY Jewelry-Making Parties
Monday, February 27, 2012




SOCAP

Stacee Gillelen Speaking on the "Soul Search" Panel
Saturday, March 3, 2012


"What if your job, your finances, and your community were all aligned with what you value?"



Little Pickle Press

B Corporations we love: Dragonfly Designs!
Monday, February 6, 2012




Peninsula TV

One-On-One with Dragonfly Designs founder Stacee Gillelen
Wednesday, September 28, 2011






Sausalito Marinscope Community Newspaper
Designs Summer Camp, Classes
Wednesday, June 16, 2010

Texas Living Magazine

Elka Necklace featured in Texas Living Magazine
May, 2010

The Elka necklace is handmade in the USA by our in-house designers. The Elka necklace comes in a variety of colors including copper, crystal, and black.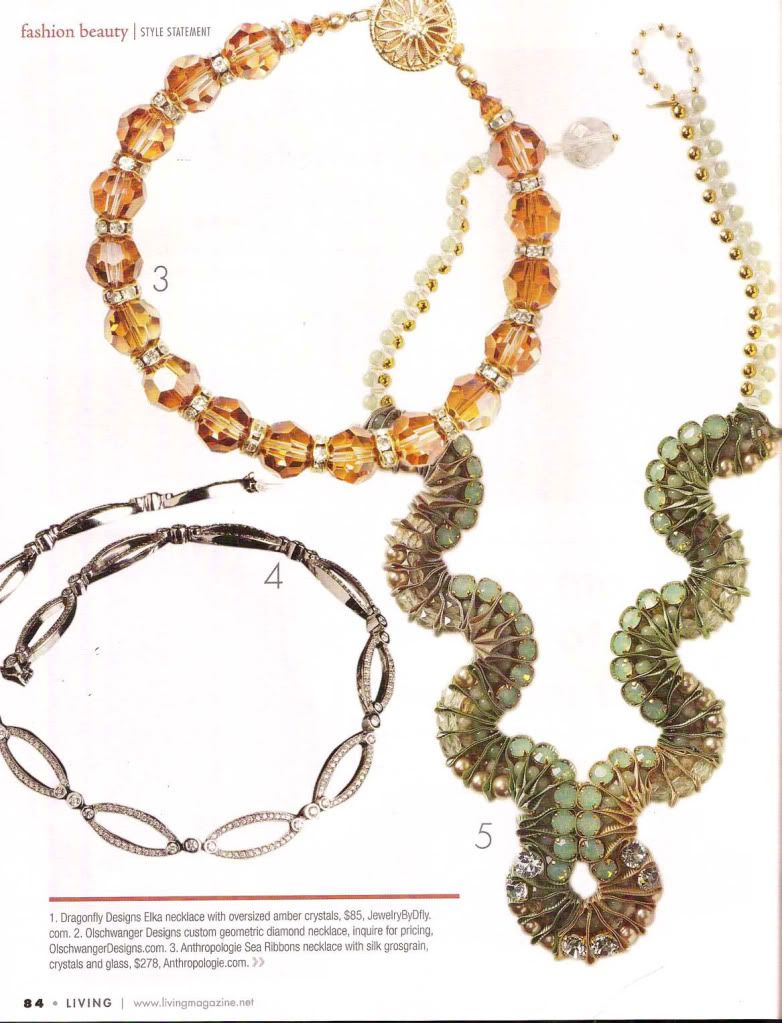 San Francisco Chronicle

Dragonfly Designs, Between the Cleavage
Sunday, May 9, 2010



We are thrilled to have been featured in the Style section of the San Francisco Chronicle on Mother's Day!






Daily Candy Kids

Dragonfly Designs, Between the Cleavage
April 5, 2010

Dragonfly Designs Featured on Daily Candy Kids
We have a lot of fun hosting jewelry making parties and helping kids create. We are excited to share with you our featured article on Daily Candy Kids for the week of April 5, 2010.



Daily Candy

"This Week in San Francisco"
November 23, 2009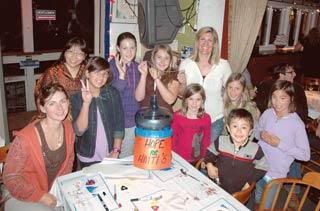 Dragonfly Designs participates in "An Evening of Hope for Haiti" fundraiser in Sausalito - Marin Scope
The event was organized by Dragonfly Designs Marin yoga instructor Lisa Rueff. Lisa will bring the proceeds from the event to Haiti this month when she joins up with the Global Volunteer Network.










Stacee & Her Daughters on View From The Bay
On August 5, 2009, Stacee and her daughters were on KGO TV's "View From the Bay" promoting Dragonfly designs. They also showed some great jewelry making techniques to get folks started on making their own jewelry. Please visit the jewelry making classes page for information on all of Dragonfly Designs jewelry making classes.

View From The Bay
"View by the Bay" did a show on women-run home-based business (on July 18th, 2008). Stacee Gillelen and her company, "Dragonfly Designs" was chosen as an example of entrepreneurial jewelry makers, hand crafters, and photographers who successfully built their businesses working from home.

view segment

Dragonfly Designs at Fanfare Wedding Show
Dragonfly Designs is proud to be a part of major wedding planning event. Our jewelry will be featured on the models at Fanfare Wedding Show which will take place on August 14 at Kohl Mansion. This show is organized by An Association of Premier Wedding Professionals. It will be covered by ABC's local lifestyle show, "View from the Bay", this Friday August 8 at 3 p.m.

view segment

Our Little Gems by Lindsey Speirs
Little girls everywhere love to sparkle and shine with eye-catching necklaces, bracelets and rings. Now, thanks to Stacee Gillelen, mother of three young girls, there is finally an age appropriate collection of accessories made especially for princesses-in-training. Stacee's online business, Dragonfly Designs, offers a great selection of jewelry adorned with ...

continue reading


Jewelry for Justice
"The latest addition to the list of mission-driven entrepreneurs that is supporting People's Grocery is Stacee Gillelen, who is the founder and owner of Dragonfly Designs, a local jewelry business that makes and sells jewelry with a conscience".

click for more info

Dragonfly Designs Improves the World One Bead at a Time
Some of the non-profits that have benefited from her generosity are The Princess Project, People's Grocery, National Resource Defense Council, Heifer International, Oxfam, Doctors Without Borders, Human Rights Watch, Amnesty International, Union of Concerned Scientists, Gal to Gal Foundation, Nest and W.O.M.A.N., Inc. Stacee is constantly looking for small grassroots organizations that meet her giving standards.

click for more info

"Real Beauty Is" questions
I am a Real Beauty because?
I am most beautiful when?
If I were not afraid I would?
Today I celebrated my beauty by?
My advice to a young woman struggling with her body image and self-esteem is?

click to see Stacee's answers

The Princess Project Enabled 2,300 Girls Attend Prom in 2007
Dragonfly Designs is one of 2007 Community Donors and Sponsors of the project.

click for more info

Dragonfly Designs in Online Broadcasting
Dragonfly Designs participates on the Uptown Liz web site as seen on this video clip. Ramona Russell seen wearing handstamped dragonflies.

Visit www.UptownLiz.com today.

cbs13.com/video/?id=26548@kovr.dayport.com

Look Good Do Good Breast Cancer Fundraising
Dragonfly Designs jewelry was featured in the Look Good Do Good Breast Cancer Fundraising segment on Monday, October 1st, 9am-10am, CBS/KHOU.

www.greatdayhouston.com

Dragonfly Designs Announces Participation In Gift Show
SAN FRANCISCO, CA. – February 2, 2007 – Dragonfly Designs has confirmed its participation in the San Francisco International Gift Fair, running February 17-21, at the Moscone Center. Dragonfly Designs will debut a prolific collection of unique, high-quality handmade jewelry featuring women's, children's and bridal lines at the show. read more

Article written by Amy
www.myburlingame.com